NETHERWORLD Haunted House is a walk-through dark attraction filled with terrifying live actors, amazing special effects, and incredible monsters.
See You Next Year At Our New Location!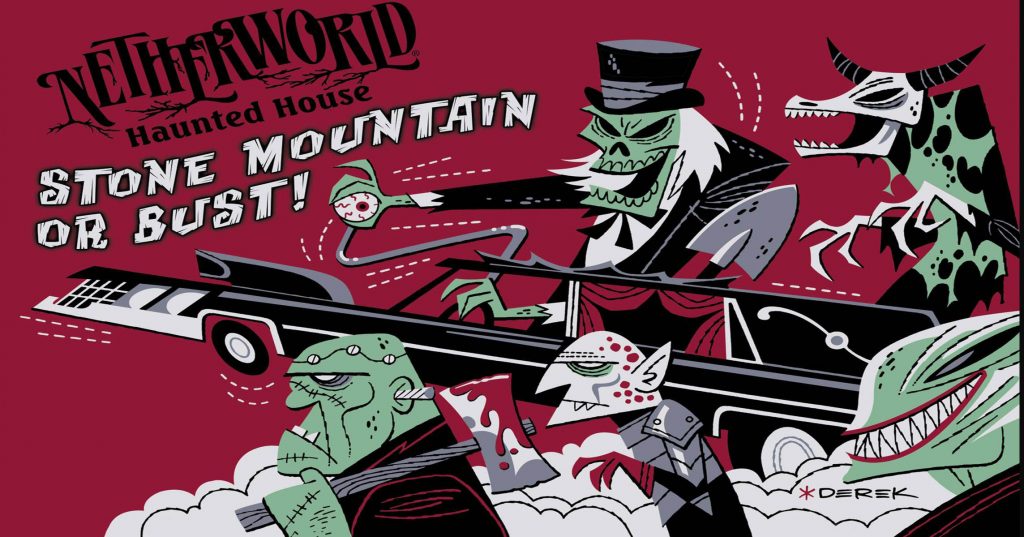 Next Halloween season we will open in a new location in Stone Mountain Georgia. We would like to thank everyone who has supported us over the past 20 years, many, many thanks to our original partners, our amazing cast and crew The Netherspawn, The City of Norcross, Gwinnett County and their remarkable folks in public safety, our sponsors, the Filsoof's, the many talented artists and craftsmen who have contributed to the look and feel of our haunted home, our great friends in the haunt industry who we are continually inspired by and have come to call "family" and everyone else who has helped Netherworld become the event it is today!
2017 CAST & CREW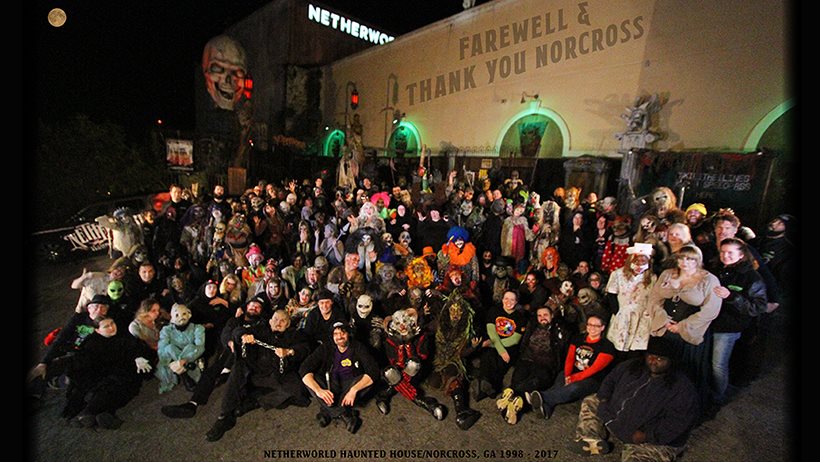 We look forward to a new beginning in Stone Mountain, but can't help being a bit saddened by our departure from our longtime home here in the former Georgia Antique Center.
We're excited about the new opportunities the future holds and we look forward to being a positive force as part of the Evermore Community Improvement District.
If you would like a little preview of what our new home will look like you can visit our new Escape Games open YEAR ROUND at the new location. CLICK HERE for more info. Thank you all!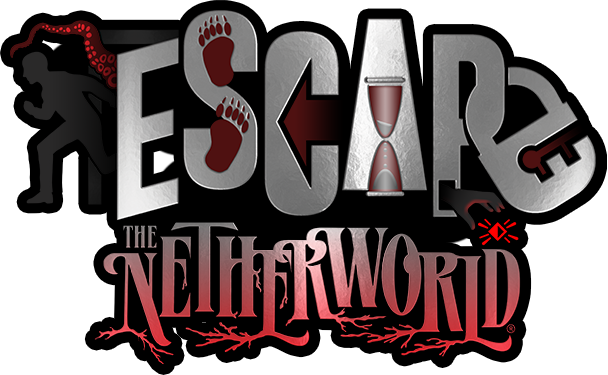 NETHERWORLD Final Nights In Norcross November 3rd 4th and 5th!
NETHERWORLD Haunted House is Open for the last time in Norcross November 3rd 4th and 5th! GET YOUR TICKETS HERE.
Plus, check out our newest year round venture, Escape The Netherworld located in the future home of Netherworld Haunted House just Northeast of the big rock off Hwy 78 in Stone Mountain. No they aren't haunted houses, but they are most certainly "NETHERWORLD" through and through…you'll see. Book your adventure now at www.EscapeTheNetherWorld.com
<