NETHERWORLD Haunted House is a walk-through dark attraction filled with terrifying live actors, amazing special effects, and incredible monsters.
Open Tonight And Every Night In October!
​
​
​
New 2016 Scenes from MONSTERS and MELTDOWN at NETHERWORLD Haunted House!
NEW Scares and Haunts at NETHERWORLD!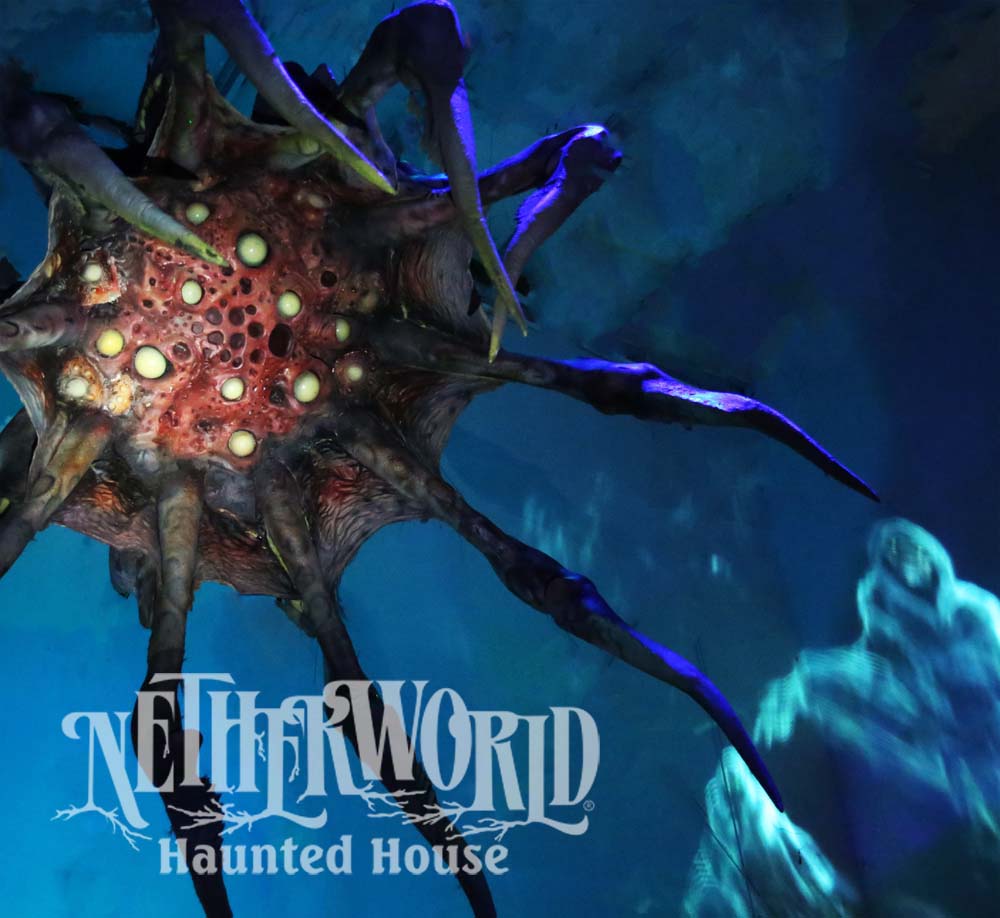 NEW horrors and scares abound at NETHERWORLD Haunted House in 2016! The massive Soul Eater swoops over your heads in MONSTERS our upstairs haunt at NETHERWORLD! Get Your Tickets Now at http://bit.ly/NWHH2016 and join us as we celebrate our 20th Season of Screams!.
Read about the NEW Haunts here! http://fearworld.com/wordpress/haunts/